This week, Crunchyroll has revealed which anime will be part of its long-awaited Dubbing Thursdays during the month of September and October. Our beloved orange platform says goodbye to the summer season with the launch of the new batch of animes with dubbing into Latin Spanish. They will arrive dubbed for all of Latin America in September and October to give way to the Autumn season. We review the following titles that arrive with dubbing in the Crunchyroll catalog.
Tomo-chan Is a Girl!
The premiere of its Latin dubbing was yesterday September 7. This title was recorded in Mexico, within the Bita Dubbing Studio, while the direction was carried out by Victor Medina, where we also had the participation of Marysol Lobo as Tomo Aizawa and Fabián Rétiz as Junichirō Kubota.
Dragon Ball GT
The last batch of chapters with Latin dubbing of the third series belonging to the Dragon Ball franchise is added, dealing with the chapters that start from 35 to 64, where the story of this anime originating from Toei Animation culminates. This batch arrives in the Crunchyroll catalog on the day September 14.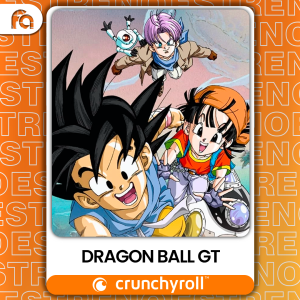 one piece
The dubbing of the successful anime adaptation of Eichiro Oda's manga will finally be added to Crunchyroll's extensive catalog, continuing the alliance that currently exists between this streaming service and Toei Animation. This release will be split into two batches with a release date for each. The first batch, made up of chapter 1 to 61, is scheduled for the day September 21stwhile the second, made up of the chapters that start from 62 to 130, is scheduled for the day 28.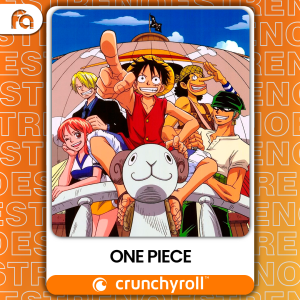 By the Grace of the Gods (Season 2)
The second season of this anime will premiere its Latin dubbing on day october 19. Where the VSI Mexico City studio will once again be supervised for the recording of this project and with the voice cast made up of Leonardo Novoa as Ryoma Takebayashi, Paola Echeverría as Eliaria Jamil, Rebeca Gómez as Elise Jamil and Luigi Suárez as Reinhart Jamil.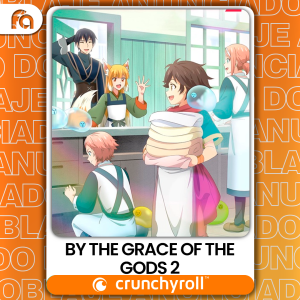 Mobil Suit Gundam: The witch from Mercury (Season 2)
The second season of this anime will premiere its Latin dubbing on the day October 26th. Where the supervision of the BDG Studios studio in Cuernavaca Mexico will once again be available for the recording of this project and with the cast of voices made up of Krishna Tapia as the voice of Suletta Mercury and Valeria Tavera as the voice of Miorine. rembrand.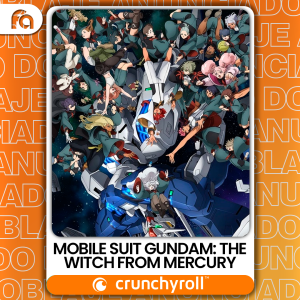 Fountain: crunchyroll