We are already on the eve of 2023 and anime dubbing will not stop, much less will our friends from Anime Onegai who are already beginning to prepare their calendar to receive the new year with the best dubbing and we already have the first confirmed. Through a press release, the pink platform confirmed the dubbing for the Digimon Ghost Game seriesthe ninth series of the Digimon franchise that premieres weekly from October 2021 in the Japanese country.
We still do not have confirmation about cast, director or exact release date, these details will be revealed soon.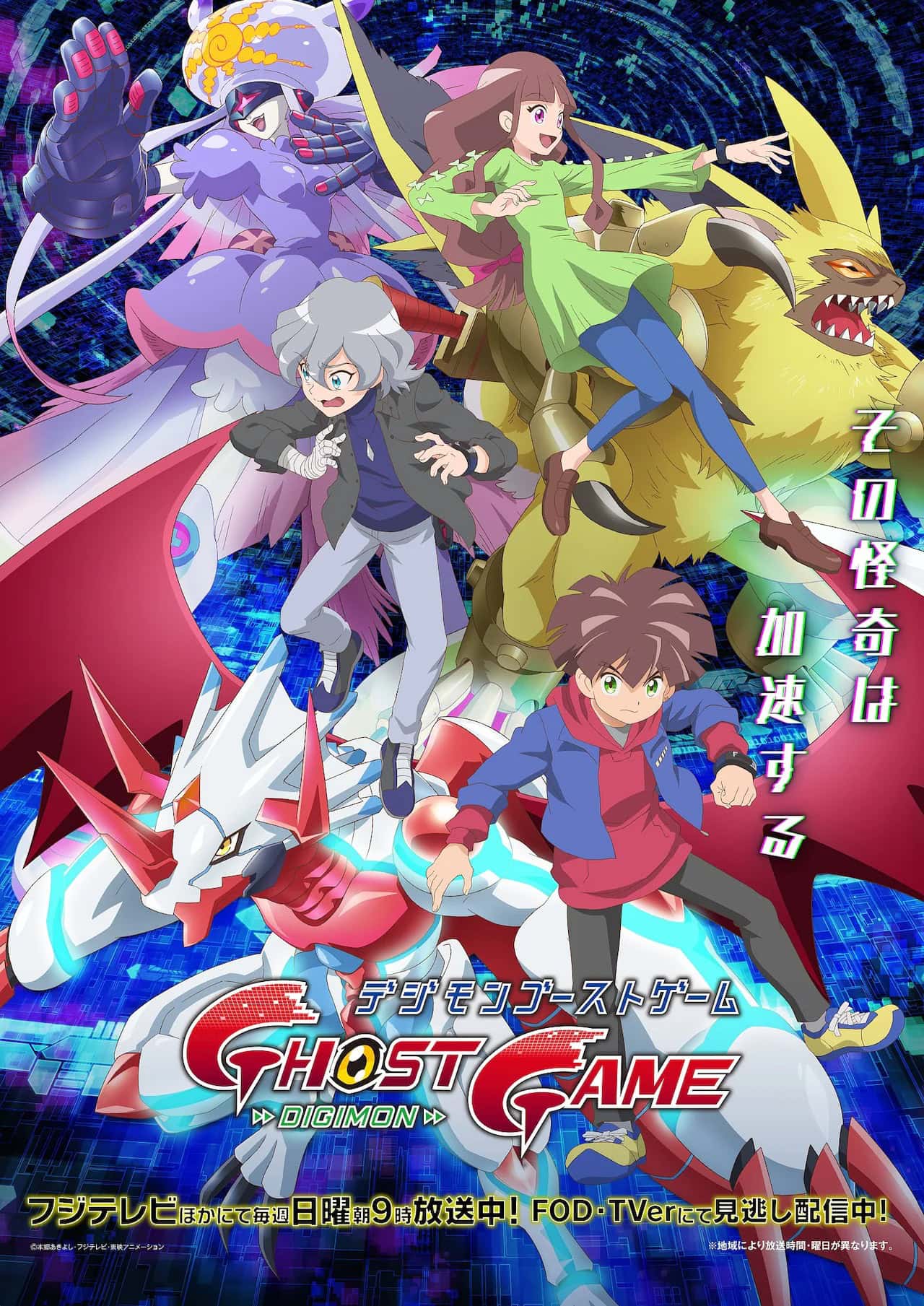 An additional detail is that April Fools' Day is celebrated every December 28, exactly the day this note is written, so You fell, Happy Innocent Day Popcorn!.
Digimon Ghost Game Synopsis
In the relatively near future, an innovative technology has emerged. Rumors circulate on social networks about strange phenomena whose authenticity is unknown, called "Hologram Ghosts". Hiro Amanokawa is a first-year high school student at Hazakura Academy, who by activating a mysterious device left behind by his father called "Digivice", has the effect of making unknown creatures visible to his eyes that ordinary people, Digimon, cannot. you can see .
Since the day he met Gammamon, a mischievous Digimon entrusted to him by his father, Hiro has been involved in various strange phenomena: a man with a sewn mouth steals time from humans, a mummy man wanders every night and kidnaps to the humans. The ghosts of the hologram are all around us and target us. As of now, here is the story of this other side of the world that nobody knows about. With his friends, Hiro and Gammamon plunge into the mysterious world where these creatures live.