One of the series that has been causing the most talk is "Sousou no Frieren (Frieren: Beyond the end of the journey)", I remember that many years ago it was news about the enormous amount of volumes that the manga sold, which were millions and millions in a few weeks.
Currently, the manga is releasing its animated adaptation, which is really being a great success among anime fans, so much so that the series rose to top 1 on MyAnimeList.
The series began premiering in October and is currently available on Crunchyroll, both with subtitles and Latin dubbing.
voice cast
Erika Ugalde as Frieren.
Azucena Estrada as Fern.
Eduardo Martínez as stark.
Mike Leal as Himmel.
Carlo Vazquez as Heiter.
Raul Solo as Eisen.
Alexandra Vicencio as flame.
Gerardo Reyero as Luegner.
Nycolle Gonzalez as Linie.
Jose Angel Torres as Draht.
Eduardo Ramirez as Graf Granat.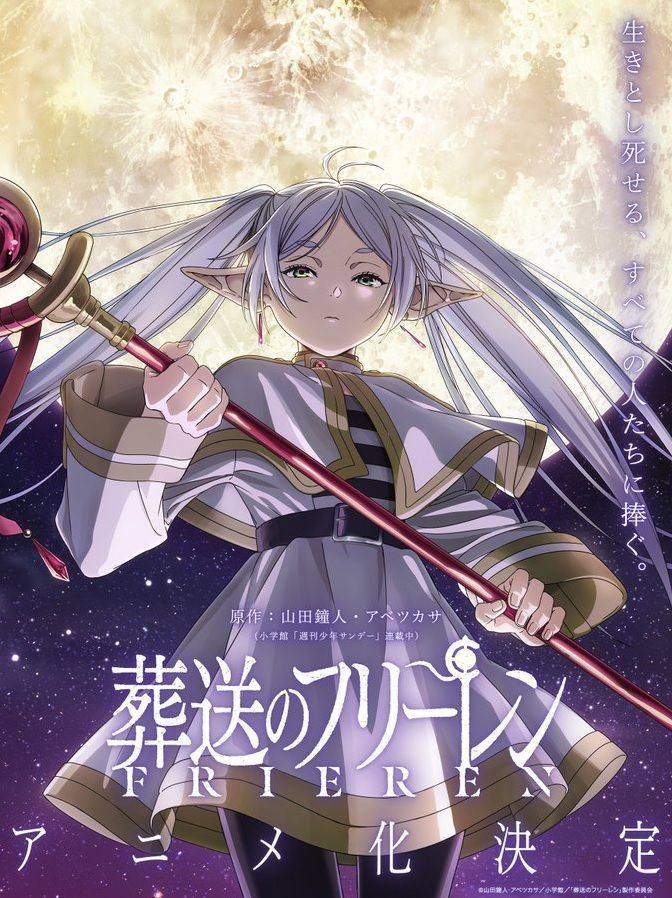 Synopsis of
Frieren: Beyond the end of the journey
The magician Frieren was part of the hero Himmel's group, who defeated the Demon King after a 10-year journey and returned peace to the kingdom. Frieren is an elf who is more than a thousand years old, so when she says goodbye to Himmel and her companions, she promises that she will return to see them and sets off on her journey alone. After fifty years, Ella Frieren fulfills her promise and comes to visit Himmel and the rest. Although she has not changed, Himmel and the others have aged and are at the end of their lives. When Himmel dies, Frieren regrets not having spent more time with her getting to know him, so she sets out on a journey to get to know her former companions, people, and discover more of the world.
Fountain: MyAnimeList.