Crunchyroll stepped very hard on the Anime Expo 2022 launching a huge number of announcements, From news related to My Hero Academia Y dragon ballto announcements of the acquisitions of only leveling Y OVERLORD IVas well as first glimpses of TRIGUN STAMPEDE, Mushoku Tensei: Jobless Reincarnation S2, To Your Eternity S2 and more, fans will have a lot to look forward to Crunchyroll coming soon. Below, we share the announcements made:
only leveling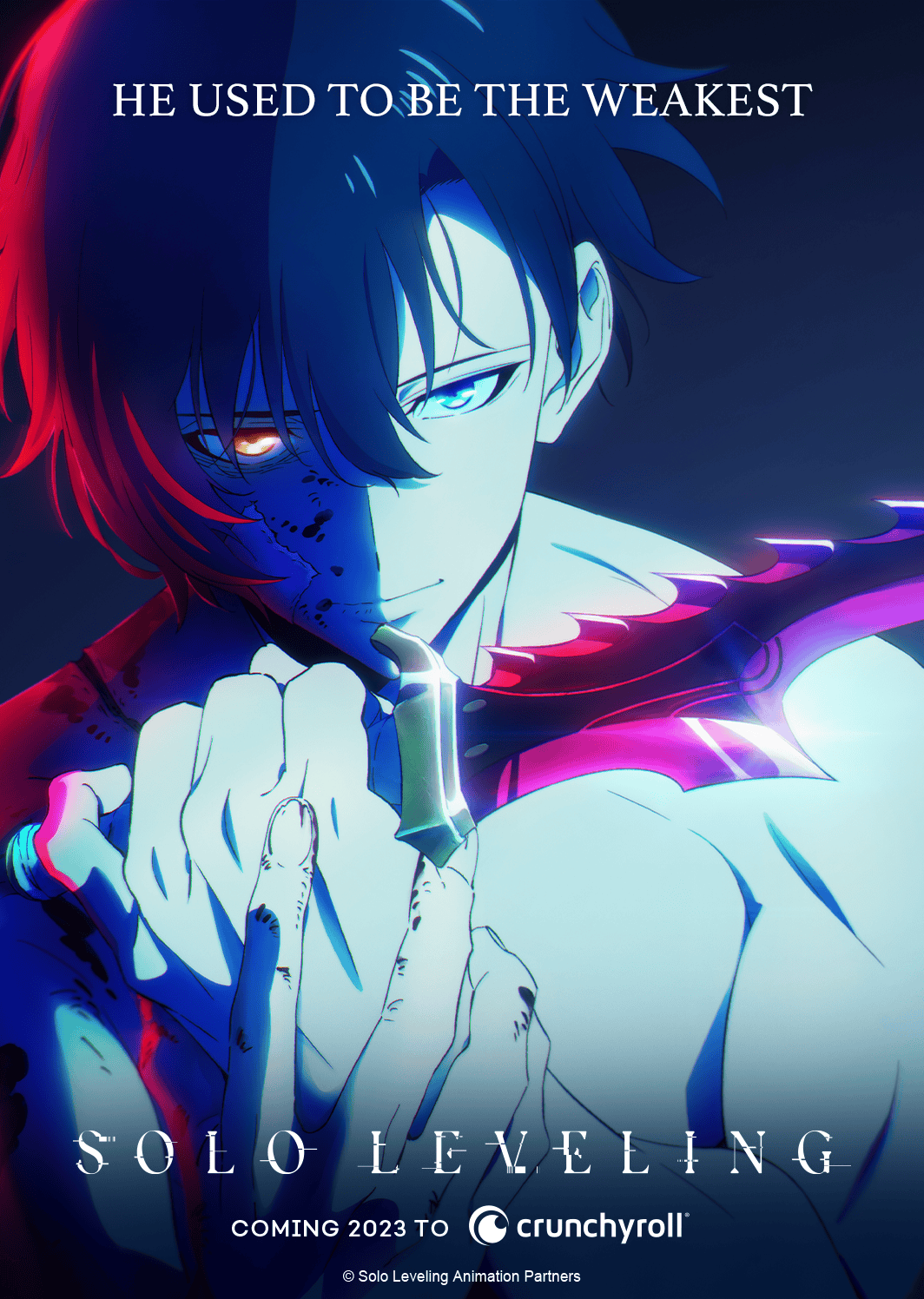 The beloved Korean manhwa written by chugong and illustrated by DUBU (REDICE Studio)will be adapted into an anime series by A-1 Pictures and broadcast simultaneously on Crunchyroll worldwide outside of Asia. The first trailer was unveiled with much emotion.
Synopsis for Solo Leveling
More than a decade has passed since the sudden appearance of the "doors", paths that connect our world with a different dimension. Since then, some humans have awakened to supernatural powers. These individuals are known as "hunters". Hunters make a living by using their powers to take over dungeons within gates. In this world of tough customers, low-ranking hunter Jinwoo Sung is known as "the weakest hunter in all of mankind." One day, Jinwoo is fatally injured when he comes across high-ranked double dungeons hidden within a low-ranked one. Just then, a mysterious search window appears in front of him. On the brink of death, Jinwoo decides to accept the quest and starts leveling up… while the others don't.
Overlord IV
New images were unveiled to confirm that Crunchyroll will stream the fourth season of the popular anime series on its platform starting on July 5th.
Synopsis for Overlord IV
The newly crowned Ains has big plans for his Sorcerous Kingdom, but so do his enemies. Deep in the mountains of Azerlisia is the mortal enemy of the Dwarves, a demi-human race, the Quagoa, who are gathered and ready to invade. To make matters worse, other kingdoms are plotting to overthrow the undead king! Will his vision of a utopia come true? Heavy lies the crown, even for the kind with limitless power.
Mushoku Tensei: Jobless Reincarnation
The second season of Mushoku Tensei: Jobless Reincarnation has been acquired by Crunchyroll and will be simulcast in 2023. a trailer completely new and exciting made its world premiere, with the heroes Rudy, Sylphy, Roxy and Eris on their next adventures.
Tomo-chan Is a Girl!
An anime adaptation of the manga Tomo-chan Is a Girl!, written and illustrated by Fumita Yanagida, has been officially announced and will be produced by the Lay-duce studio. The series will be simulcast on Crunchyroll starting in January 2023. Fans got their first look at an all-new visual along with a step. The English and Japanese voice of Carol Olston is performed by Sally Amaki. Tomo Aizawa will be voiced by Rie Takahashi in Japanese and Lexi Nieto in English. And Kaito Ishikawa will play Junichiro Kubota, and Rina Hidaka will play Misuzu Gundo, both for Japanese voiceover.
To Your Eternity
With his recently announced arrival on Crunchyroll for the fall season of 2022, a new trailer was unveiled for the long-awaited new season of this series.
The Tale of Outcasts
was revealed a new image for the anime adaptation of The Tale of Outcasts which was accompanied by a original illustration and special message from the manga's author, Makoto Hoshino.
Synopsis
The demon at his side is his salvation. The girl next to her is her hobby. Meeting him at the end of the 19th century in the British Empire begins the story of his search for a place to belong. To his fellow outcasts, this demon and the girl whisper their story in the dead of night.
On Friday, July 1, during the North American premiere of the two new OVAs for Season 5 of My Hero Academia, "HLB" Y "Laugh! As if you are in hell", that will debut in Crunchyroll in August. The OVAs will be subtitled and dubbed.
Source: Press Release