The still current BitMe pay channel offers us new titles to its programming after a long absence of news in recent months. On this occasion, it was announced that the Mexican channel has once again joined forces with the distributor Toei Animation for Latam to broadcast more of its anime adaptations. The animes chosen for the remainder of the year are the first series of dragon ball & One Piece
It is no one's secret that the BitMe signal has become a recycling channel for audiovisual products for the Televisa Networks company (belonging to the TelevisaUnivision company), ending all enthusiasm of anime fans within the aforementioned signal. However, BitMe is still not discouraged from leaving the open broadcast competition for anime, and its new proposals for the month of October are none other than the most iconic titles from the Japanese mouse company Toei Animation.
dragon ball
Premise: The innocent Goku and his friends set out in search of the mysterious Dragon Balls, which are scattered around the world. A wish will come true as soon as the seven spheres meet.
One Piece
Premise: An epic adventure about treasure-hunting pirate Luffy and his friends, and their search for the legendary One Piece treasure that once belonged to Pirate King Roger.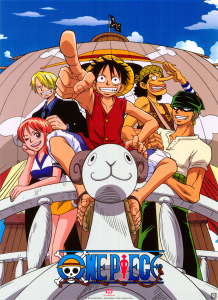 At the moment, a specific date and time for its premiere on the pay channel has not been announced, but it is certain that you will be able to see it soon on the BitMe signal. In both cases we will be informing you when official dates for both series are revealed.
Fountain: Bitme