On March 23, the anime's first Blu-ray/DVD compilation volume was released on the Japanese market. Sono Bisque Doll wa Koi wo Suru (My Dress Up Darling), which achieved after a week the sum of 10,130 copies soldbeing 8,931 copies of the Blu-ray version and 1,199 of the DVD version.
This volume contained the 1st and 2nd episodes of the anime, priced at 7,700 yen for the Blu-ray version and 6,600 yen for the DVD version. Among the benefits that the volume brought are the comments of the voice cast and extended scenes.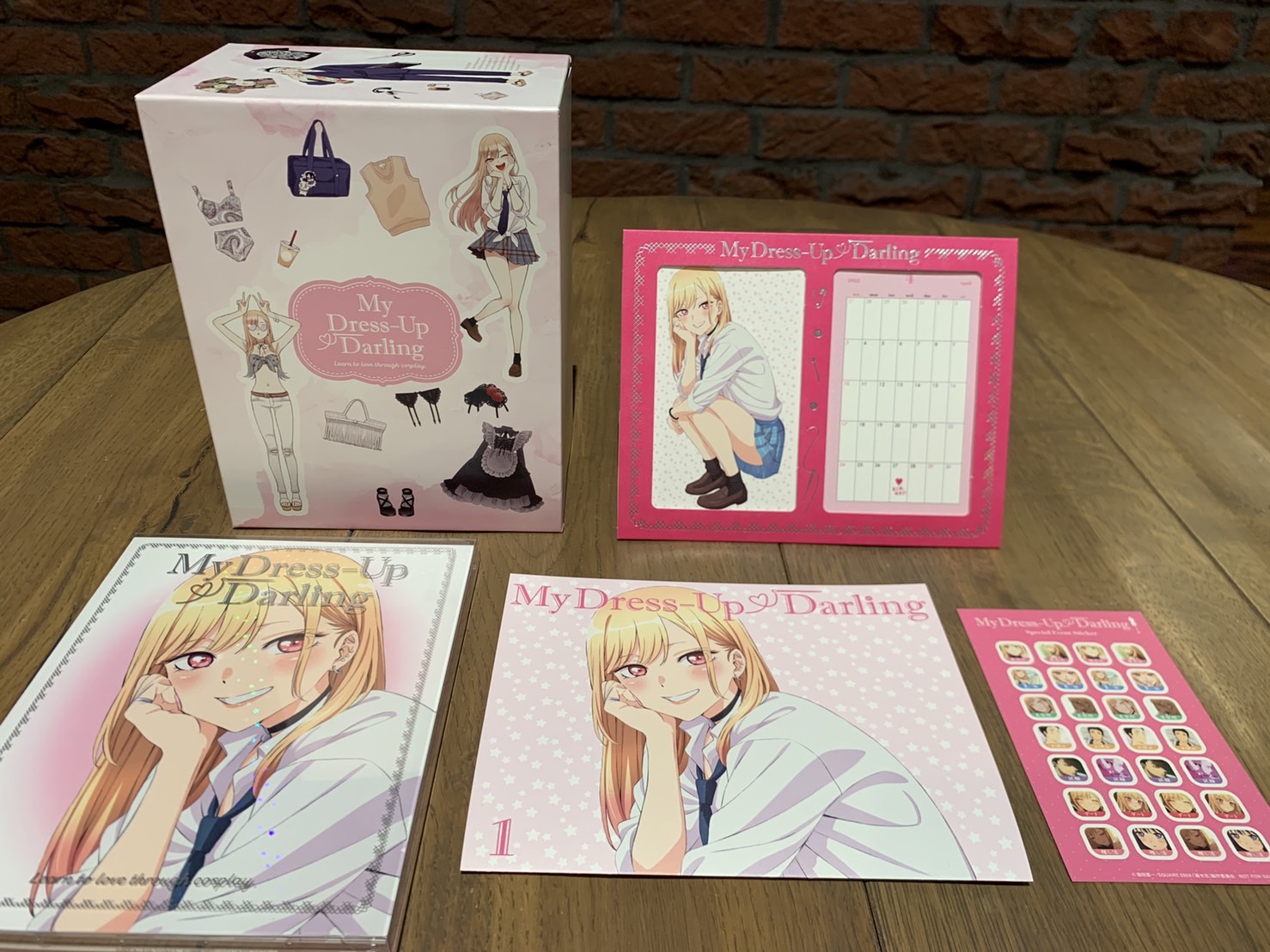 Synopsis:
Engrossed in the family business of traditional doll making, Wakana Gojou is a reserved first-year high school student with no friends. With the painful memory of a childhood friend's disdain for his interest, Gojou can't relate to his classmates and his hobbies, causing him to isolate himself. Gojou has not yet perfected the making of the dolls' faces, but he is exceptionally skilled at making his clothes. His skill with the sewing machine is soon discovered by his beautiful classmate Marin Kitagawa, whose boldness and honesty Gojou both admires and envies. She instantly shares with Gojou his own hobby: he likes to dress up as erotic video game characters.
However, Kitagawa does not know how to sew her own suits, which leads her to seek Gojou's expertise. Being drawn into the lovely girl's endless adventures related to cosplay, Ella Kitagawa becomes the first friend of hers who fully accepts her. Thus, although they are polar opposites, their relationship slowly flourishes thanks to her ability to help each other in the intricate world of cosplay.
Source: Web page