Yen Press and Kodansha, two of the biggest manga publishers in the English language, have joined this year's MCM Comic Con taking place 27-28 May at ExCeL London.
In a panel that not only marked the two publishers' first attendance, but also their first collaboration, Mark De Vera (Yen Press) and Tomo Tran (Kodansha) discussed new releases, recommendations based on genres and De Vera even teased his viewers with some exclusive announcements.
Four new titles were announced by Yen Press and Ize Press, exclusive to the Comic Con goers:
Lord Hades's Ruthless Marriage by Ueji Yuho
Kiss the Scars of the Girls by Aya Haruhana
Fruits Basket: Complete Anime Natsuki Takaya Illustrations by Natsuki Takaya
The Villainess Turns the Hourglass by Antstudio and Sansobee
Four more titles will be announced by Yen Press on its social media channels on the day of 27th May simultaneously for both its UK and US audiences.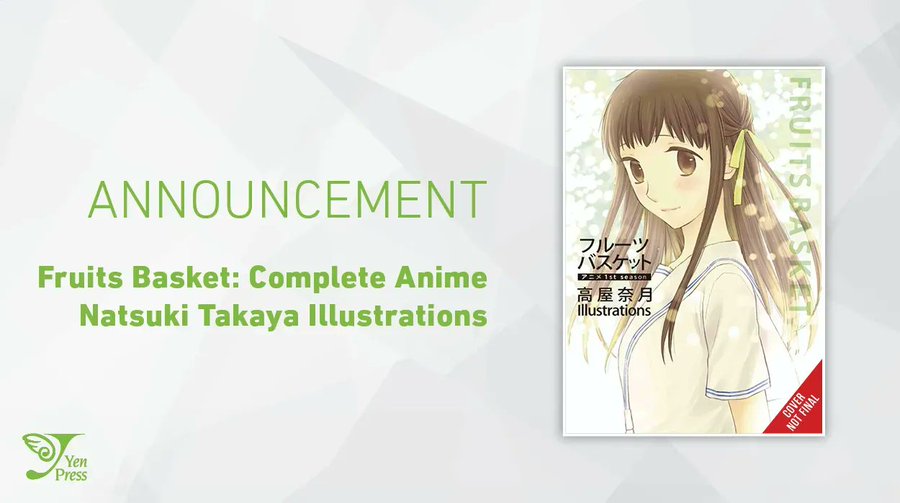 From Kodansha we can expect:
Studio Ghibli: The Complete Works by Studio Ghibli
Gachiakuta by Kei Urana
Pass the Monster Meat, Milady! by Chika Mizube, Kanata Hoshi and Peperon
A Kingdom of Quartz by BOMHAT
De Vera and Tran delighted their attendees with recommendations based on genre, which include fan-favourite titles and some new ones that we can expect later this year.
Action and Adventure
Jungle Juice by Eun Hyeong and JUDER (Ize Press)
Blue Lock by Muneyuki Kaneshiro and Yusuke Nomura (Kodansha)
Slice of Life
Bocchi the Rock! by Aki Hamazi (Yen Press)
The Yakuza's Bias by Tiki Yatsuda (Kodansha)
Anime (the anime got so popular that the manga was translated into the English language)
[Oshi no Ko] by Aka Akasaka and Mengo Yokoyari (Yen Press)
Welcome to Demon School! Iruma-kun by Osamu Nishi (Kodansha)
Horror
The Summer Hikaru Died by Mokumokuren (Yen Press)
PTSD Radio by Masaaki Nakayama (Kodansha)
Romance
A Business Proposal by NARAK, Perilla and Haehwa (Ize Press)
Wotakoi: Love Is Hard for Otaku by Fujita (Kodansha)
Boy's Love
Manner of Death by Yukari Umemoto and Sammon (Yen Press)
Twilight Out of Focus by Jyanome (Kodansha)
Cute Animals
Doomsday with My Dog by Yu Ishihara (Yen Press)
Lovely Muco! by Takayuki Mizushina (Kodansha)
The panel concluded with a promise from De Vera that Yen Press has plans to attend more events in the UK and have more releases announced exclusively to its UK audience first.