Let the premieres rain! The summer season of this 2021 is in its last and with it the platforms begin to make their premieres for the coming fall season official, one of these premieres will be Tsuki to Laika to Nosferatu (Irina: The Vampire Cosmonaut), which will premiere in Funimation.
If he uncle funi will debut a new vampire story in its lineup of the anime season Fall 2021. is about Tsuki to Laika to Nosferatu (Irina: The Vampire Cosmonaut), which will be released next October 3 on the purple platform, they have let it be known through a tweet shared on your official account for Latin America.
What would the world be like if the first cosmonaut in human history was actually a vampire girl? ??

Irina: The Vampire Cosmonaut premieres on Funimation on October 3! pic.twitter.com/gZskKlWu1z

– Funimation LATAM (@funimation_la) September 29, 2021
Thus, the animated adaptation of the light novel written by Keisuke Makino and illustrated by Karei, comes to us from the studio Arvo animation (We Never Learn: BOKUBEN, Monster Girl Doctor), under the direction of Akitoshi Yokoyama, in the statement a short premise has also been left about the plot of this work:
"This story of vampires in space presents a different view of Earth after the war, where countries are debating who will take to space first. It turns out that the Nosferatu Project may hold the key.
Finally, said statement has also revealed the names of the members of the voice cast of this new animated adaptation, this will feature Megumi Hayashibara (Neon Genesis Evangelion, Paprika) like Irina, Koki Uchiyama (Banana Fish, My Hero Academia) like Lev, Satoshi Hino (OVERLORD, A Certain Magical Index) like Mikhail and Mikako komatsu (Jujutsu Kaisen, Yasahime: Half-Demon Princess) like Roza.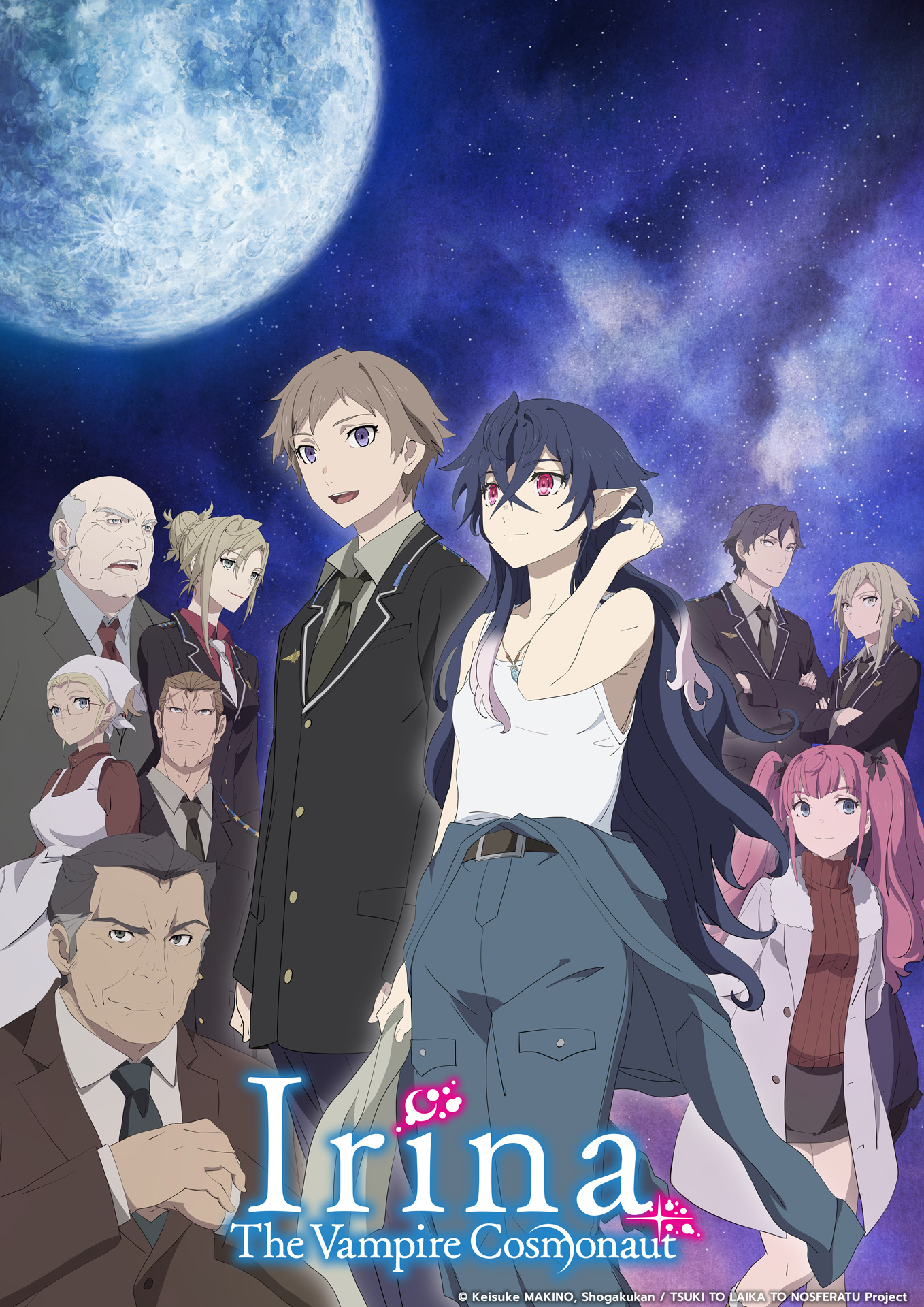 Irina: The Vampire Cosmonaut:
The first astronaut in human history was a vampire girl.

After the end of World War II, the superpowers that divided the world, the Federal Republic of Zirnitra in the east and the United Kingdom of Arnack in the west, turned their territorial ambitions into space. Both countries have been competing fiercely for development.

Eastern History 1960. Gergiev, the leader-in-chief of the Republic, announces the Project Mechtat (Dream) manned spaceflight program, which, if successful, would be humanity's first feat. At that moment, Lev Leps, a substitute astronaut candidate, is ordered to undertake a top-secret mission. The "Nosferatu Project", a program that experiments with vampires before manned missions, will use Irina Luminesk as a test subject, and Lev will supervise and train her.

Even while teasing the walls of race and the ego of nations, Lev and Irina share a genuine sentiment as they point towards the universe.