Did they deserve more? It is no secret that with each passing year there are more anime adaptations that are produced, in addition to original anime, and among all that large number of anime that reach the fan screens there are always some that stand out more than the ones. Others, but there are also some animes that get less recognition than they deserve, thus joining a long list of animes that have been underrated.
That said, recently the popular Japanese portal NetLab ITmedia published an article that revealed the results of a survey conducted on "true anime fans"In Japan, in which the point of discussion was the animes that during this year received less attention than they deserved, or in other words, that were undervalued by the public.
Thus, the article comments on the following:
"The year 2021 is about to end, and despite the continuing impact of COVID-19, more than 200 new anime titles have been broadcast and distributed and some 100 new films have been released in theaters. Some of them caused quite a stir, such as "PUI PUI Molcar" and "Odd Taxi", while others were less known but no less attractive. To find out which anime works are more famous than others, we have conducted a survey of real consumers asking "Which anime works broadcast and distributed in 2021 should be more appreciated?" We asked them to name up to five works and then we made a classification. For the first time in six years, two animes managed to tie for first place. "
So, the result of this survey left us the following list with the 20 underrated anime of 2021:
20. I ☆ Chu: Halfway Through the Idol.
The idol talent agency "Ailedore" creates the "Etoile Vio School" academy, to train future idol stars. Anime series based on a Japanese video game for mobile phones.
19. Sankaku Mado no Sotogawa wa Yoru (The Night Beyond the Tricornered Window).
Two physicists team up to try to solve a series of murders. As they investigate, they develop a romantic relationship with each other.
18. Tsuki ga Michibiku Isekai Douchuu (Tsukimichi: Moonlit Fantasy).
Makoto Misumi is a high school student with a normal life, but he is suddenly transported to another world as a "hero". The goddess of the other world, on the other hand, becomes angry with him, deprives him of the title of hero and expels him to the inhospitable ends of the world. On his journey, Makoto encounters dragons, giant spiders, orcs, dwarves, and all manner of non-human tribes. With the ability to use magic and his acquired combat powers, Makoto tries to turn this inhospitable part of the world into a better place despite the fact that the humans and gods of the planet have abandoned him.
17. Vivy: Fluorite Eye's Song.
Nearland is an amusement park where dreams, hope and science coexist together in the Artificial Intelligence of the park. Vivy is an AI who sings for visitors every day, with a mission to make them happy with her songs. One day, another AI named Matsumoto appears in front of Vivy. He says he comes from 100 years in the future, on a mission to prevent a war between the AI ​​and humans with the help of Vivy.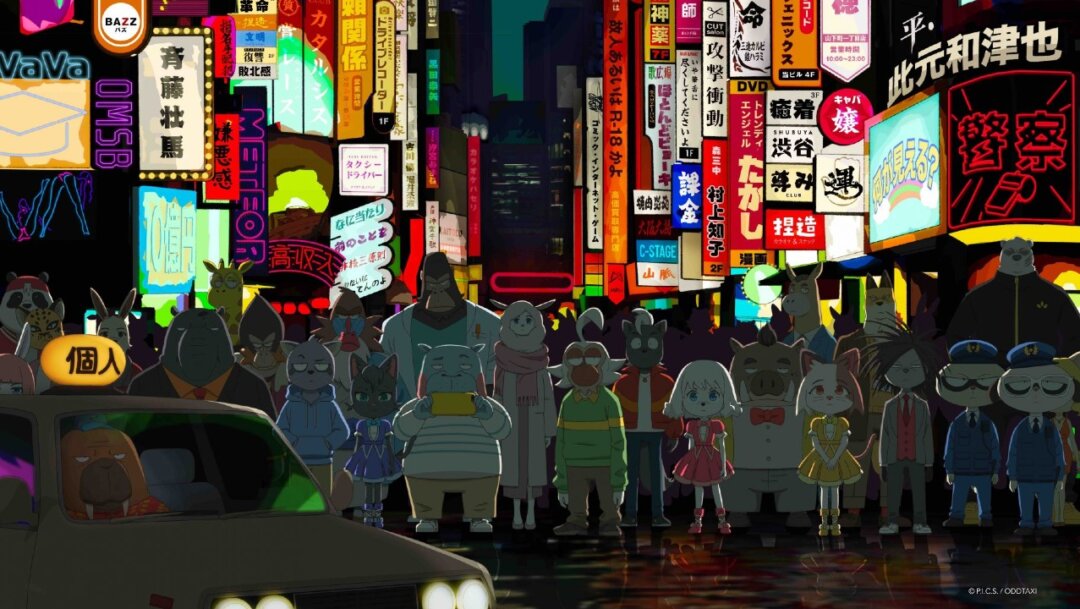 Kotogawa is an eccentric 41-year-old taxi driver who lives alone and does not have much relationship with other people, but he has conversations with his various taxi clients (A university student who wants to go viral, a nurse who hides a secret, an unsuccessful comedian , an idol promise, a gang thug)… All these conversations will lead Kotogawa to the case of a girl who has disappeared… All in a world of anthropomorphic animals.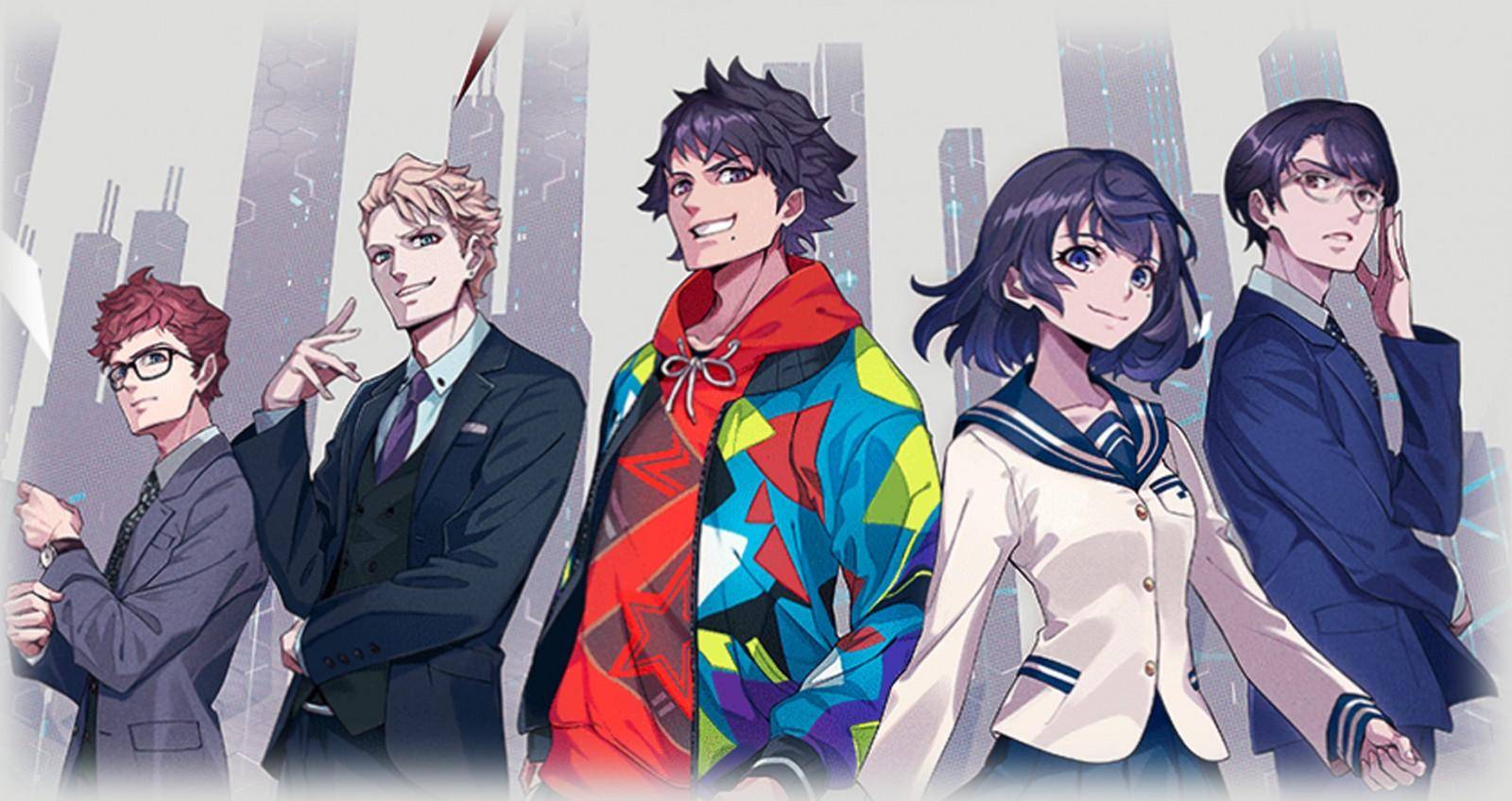 "Mission T" is a covert war of spies and intelligence agencies to prevent the destruction of the world. Botan Negoro, trained from childhood as a ninja, has grown up to be a talented spy. She teams up with Kuruma, an expert theatrical spy, on a mission that has the world in danger: Recover the "Tesla Crystal," the legacy of inventor Nikola Tesla. But other countries and agents are in action to assure him, and Botan along with Kuruma have to use all their strength to win.
14. Kageki Shoujo !! (Opera Girl!).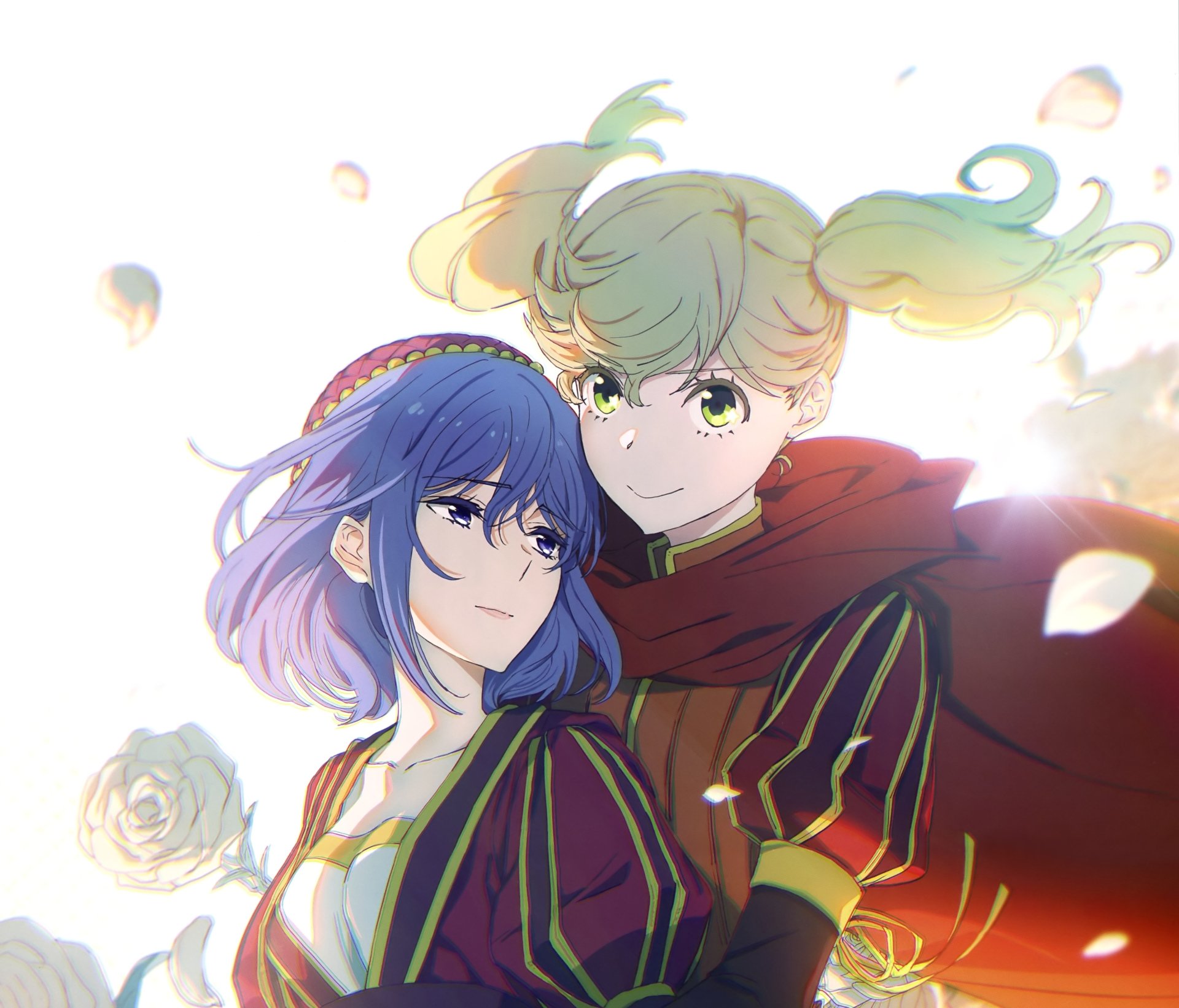 The girls who study at the Kouka Kageki High School artistic academy perform the roles of the theatrical musical works, both the female and male parts. Narada Ai is a girl fed up with playing the female roles, while the happy girl Watanabe Sarasa does the male roles. There will be no challenge that both girls do not face without their passion for acting.
13. Megaton-kyuu Musashi.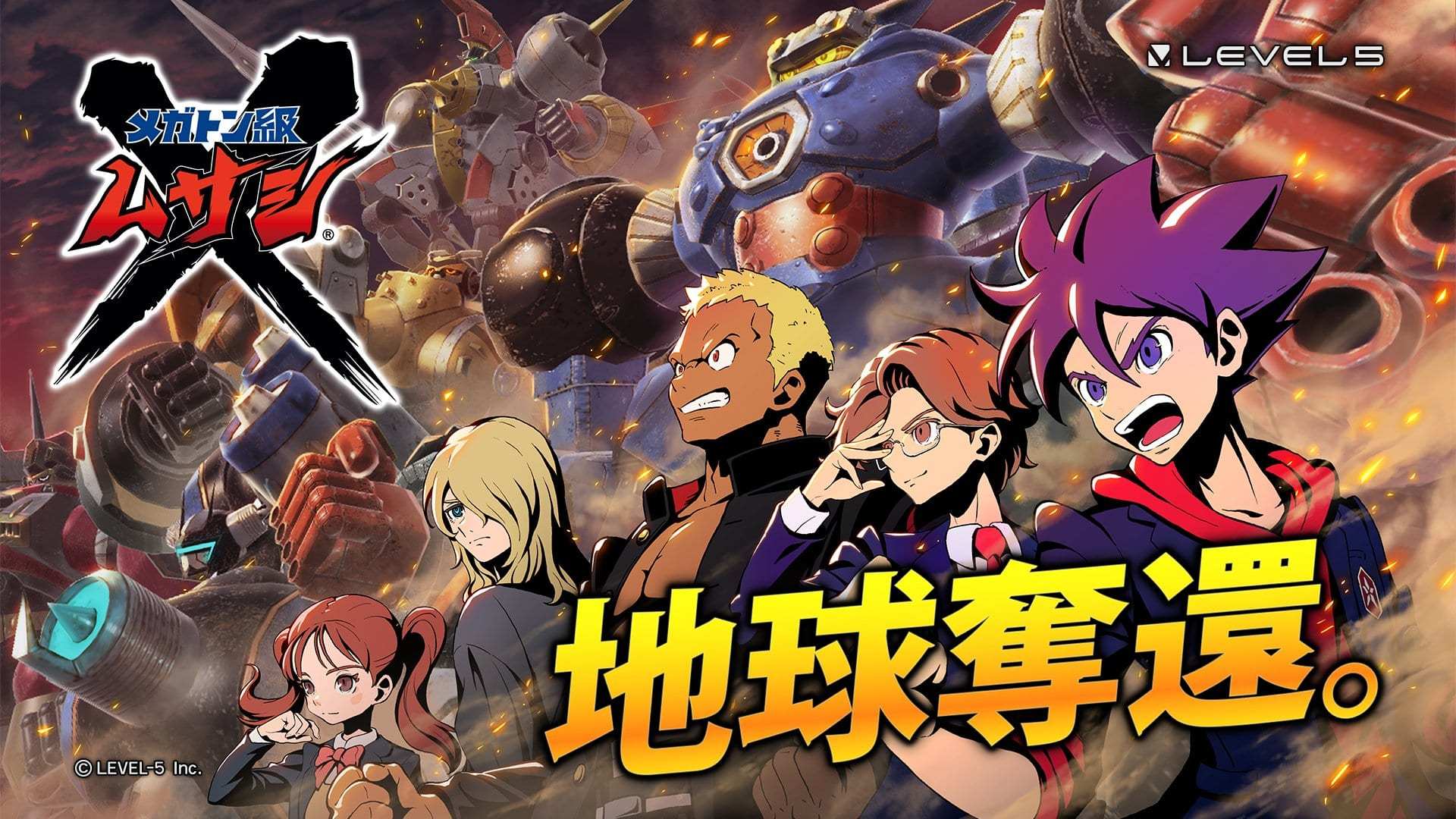 In a normal city, there are people who live a peaceful and fulfilling life. But they do not know that it is a false peace. The untold truth … The earth has already been destroyed … 99.9% of the human race has been wiped out by a mysterious alien force from outer space. The enemy is called "Dracters". Eventually a large hole was drilled into the earth and terraformed into a suitable environment for the aliens to live on. Humans have no choice but to hide in shelters to escape their eyes. Waiting for the day of resurrection, they do not know when it will arrive … The inhabitants of the Ixia refuge have had their memory of the day of destruction erased, and they live a normal life without knowing anything about it. However, some of them, the "chosen ones," have become pilots, driving giant robots called "Rogue" and fighting aliens. Today, another new driver is selected …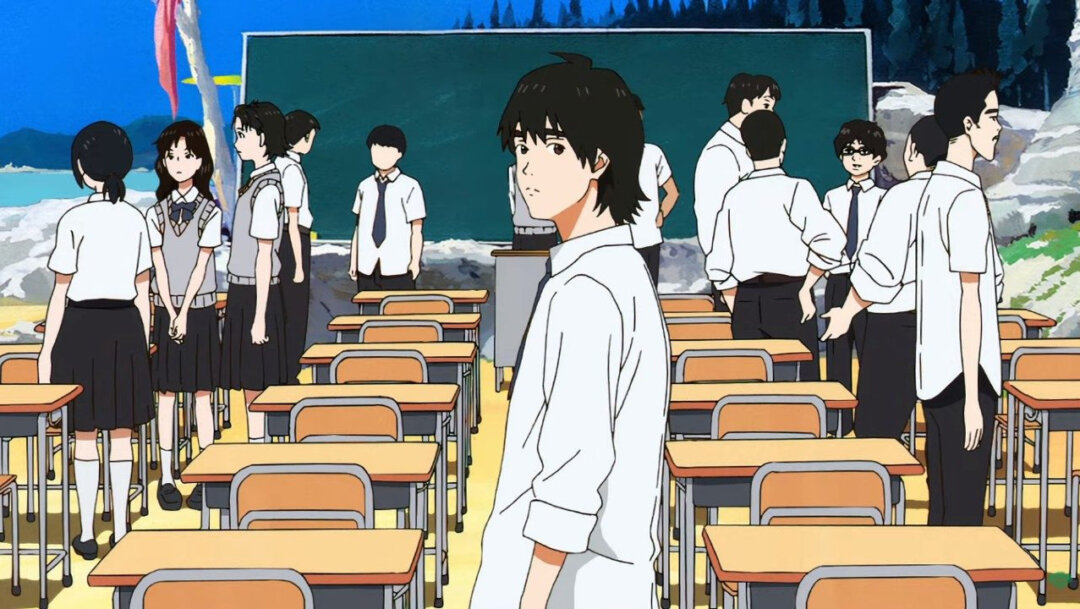 On August 16, in the middle of summer vacation, 33 young people are transported to an alternate dimension, where they will have to survive while discovering their newly acquired and strange superpowers.
11. Ore dake Haireru Kakushi Dungeon (The Hidden Dungeon Only I Can Enter).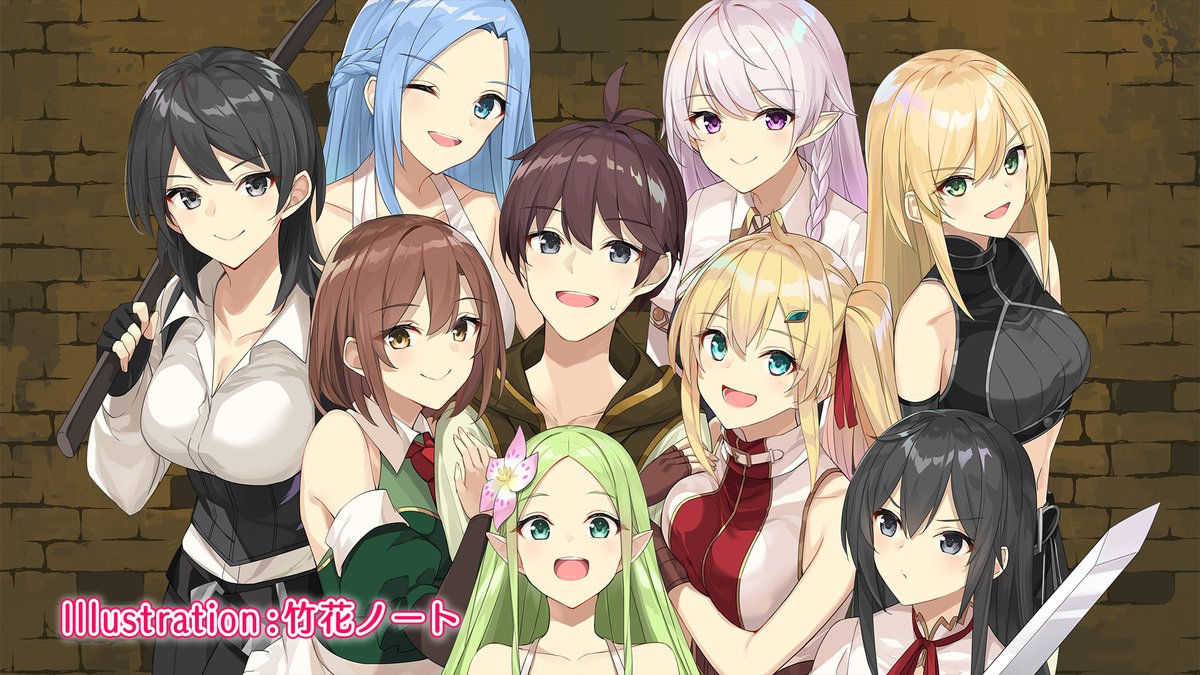 Noir is the son of a noble with very little fortune, but possessed of a rare power: to communicate with a mysterious sage, even if this causes headaches. Following the sage's advice, Noir finds a secret dungeon full of strange creatures and magical items. There, Noir will train, gaining experience and wealth, until he has enough power to change his destiny.
In 1923, the number of vampires is increasing around the world, along with the creation of the mysterious artificial blood called "Ascra." The Japanese government decides to create an armed unit to hunt down these new vampires, called "Code Zero", which is made up of … Original vampires under the command of the best man in the Japanese army, Yoshinobu Maeda.
9. Cheat Kusushi no Slow Life: Isekai ni Tsukurou Drugstore (Cheat Pharmacist's Slow Life: Making a Drugstore in Another World).
One day, a corporate slave Reiji, was suddenly transported to another world. He did the best of his abilities to make better potions, which earned him a lot of money, and with that money, he made a pharmacy! An elf who has trouble aiming his bow? Give him some eye drops! A Dragon that always lets fire accidentally escape? Don't worry, we have cough medicine for you! Reiji's new, fun and slow life as a pharmacist in a village pharmacy begins now !!
8. Yakunara Mug Cup mo (Let's Make a Mug Too).
The city of Tajimi, south of Gifu prefecture, is famous for Mino clay. When a new student moves to the commercial area of ​​the city, they will begin their adventures with their new friends, neighbors and the art of ceramics.
Reki, a high school student who loves to skateboard, takes a liking to "S", a dangerous underground racing tournament with no rules in an abandoned mine. Ranga, who has returned to Japan from Canada, has never ridden a skateboard, but is trapped in "S" along with Reki.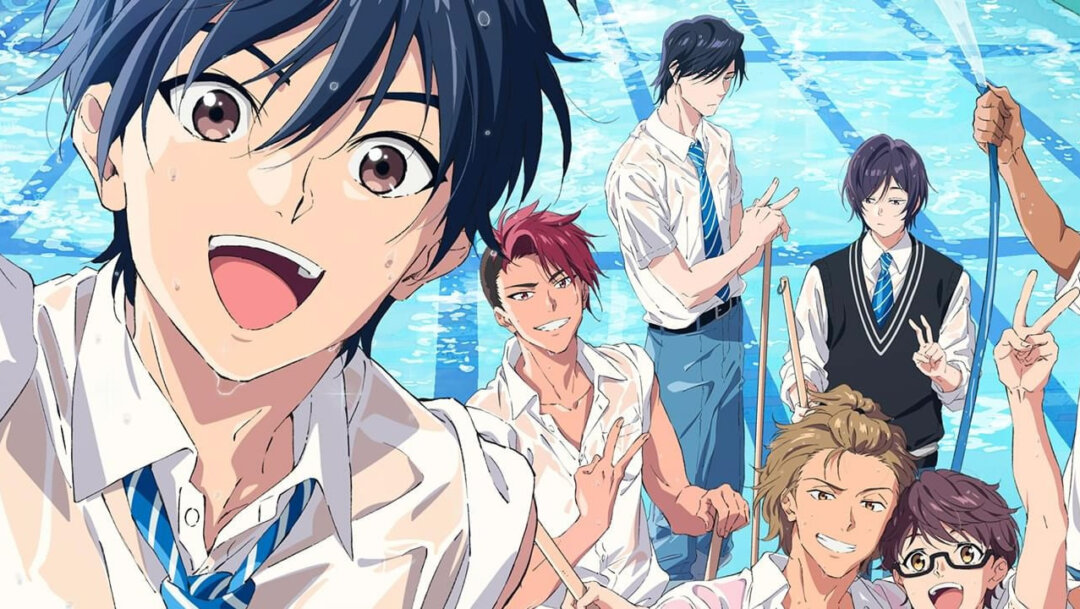 Minato is a young man who stopped practicing water polo due to an incident. When he returns to play for the high school team, his new team will also go through a number of problems.
5. Seven Knights Revolution: Eiyuu no Keishousha (Seven Knights Revolution: Hero Successor).
Time has passed since ancient heroes saved the world from a powerful enemy, "Destruction." now, the young men who hold the title of "Successors" awaken the powers of the ancient heroes. The "Seven Knights" are a group of "successor" experts in which Faria, a young woman who fights against the Destruction troops, is found. She rescues a boy named Nemo, who also possesses the powers of the Successors, but without knowing to which ancient hero he owes his power.
Ringarindo is an area surrounded by a great wall. The wall protects, cultivates and nurtures the land. The wall is a new god, the foundation of Ringarindo. One day, a mysterious man named Back Arrow appears in the town of Essha, outside Ringarindo. He has amnesia, but he does remember that "It comes from beyond the wall." To recover his memories, Back Arrow will go on an adventure beyond the wall.
3. Gekidol: Actidol Project.
Five years after a mysterious disaster that led to the disappearance of the world's largest cities, a group of young people will try to bring joy to the post-apocalyptic world with the use of 3D holograms in their shows.
1. Soukou Musume Senki (LBX Girls).
Different girls fight their enemies in flying robot suits. Based on a video game by Level 5 and DDM Games.
When Ruka Hanari transferred to the Tsukinomiya Girls' Academy, she had a fateful encounter with Hiori Hirahara, who is in her same class and who mentions to her that she is looking for her lost sister, Mio. While Hiori is determined to go the way she believes in, Ruka is pretty dumb and afraid to relate to others. They are both completely opposite, but they start to interact with each other, and they even share the same room. However, while these two coexist, something quite strange has just happened to Miyako Shirakaba from the same school …
To finish, this year undoubtedly left us an extensive list of animes for all tastes, of which anyone could be the "best" of the year, the "worst" of the year, the most underrated of the year or the most overrated of the year Of course, the answer to each one may differ depending on who you ask. For you, which were the "best", the "worst", the most underrated and the most overrated of the year?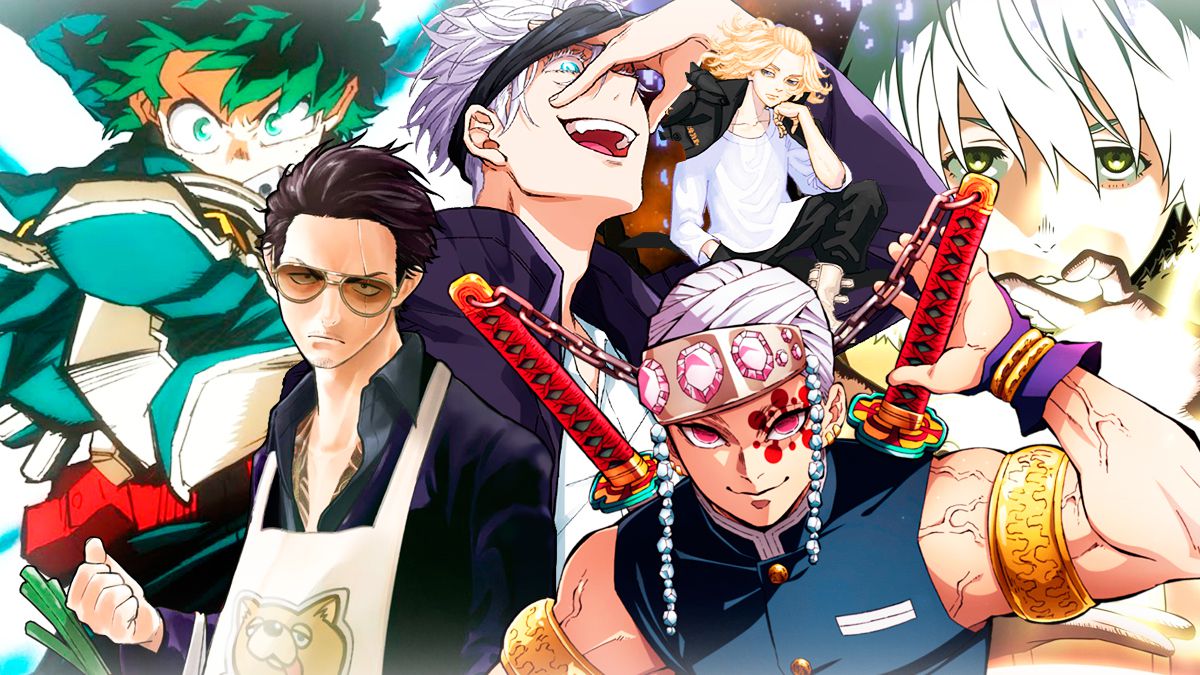 Editor's Note: Underrated Anime This Year ?. It will certainly be quite an entertaining discussion to watch. Let Troy burn! >: v